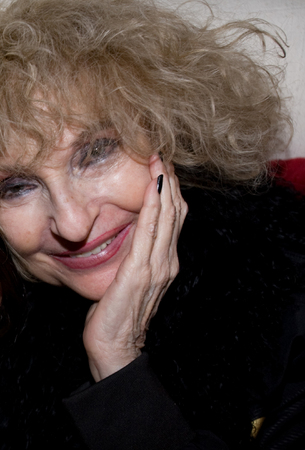 Jan Alpert is indeed a unique renaissance woman—owner of a successful NY Modeling Agency, for over 30 years, art teacher, public speaker, life coach, personal shopper, singer, poet, lyricist and artist. She was an Art Education Major at Adelphi University and has has Many shows throughout the New Jersey and New York area. Her art is strongly intermingled with her perceptions of her modeling business and being surrounded by beauty on a constant basis has pushed her painting into another sphere of the human condition—aging and loss of beauty.

She is intrigued by color and leans toward abstract expressionism, building another dimension of some painting with palette knife, and others with collage.

Her lyrics, children's stories and writings come from random thoughts that find their way into her mind and cry out for expression, sometimes a subconscious intuitive process or a very rational, straightforward thought.

Her poetry and writings are changeable, sometimes funny and other times sad. But the feelings are real and definitely one can associate with the emotions. All contain imagery reflecting her artistic bent and will bring to the reader, many insights into another person's life that they can relate to.